Invisalign - North Hollywood, CA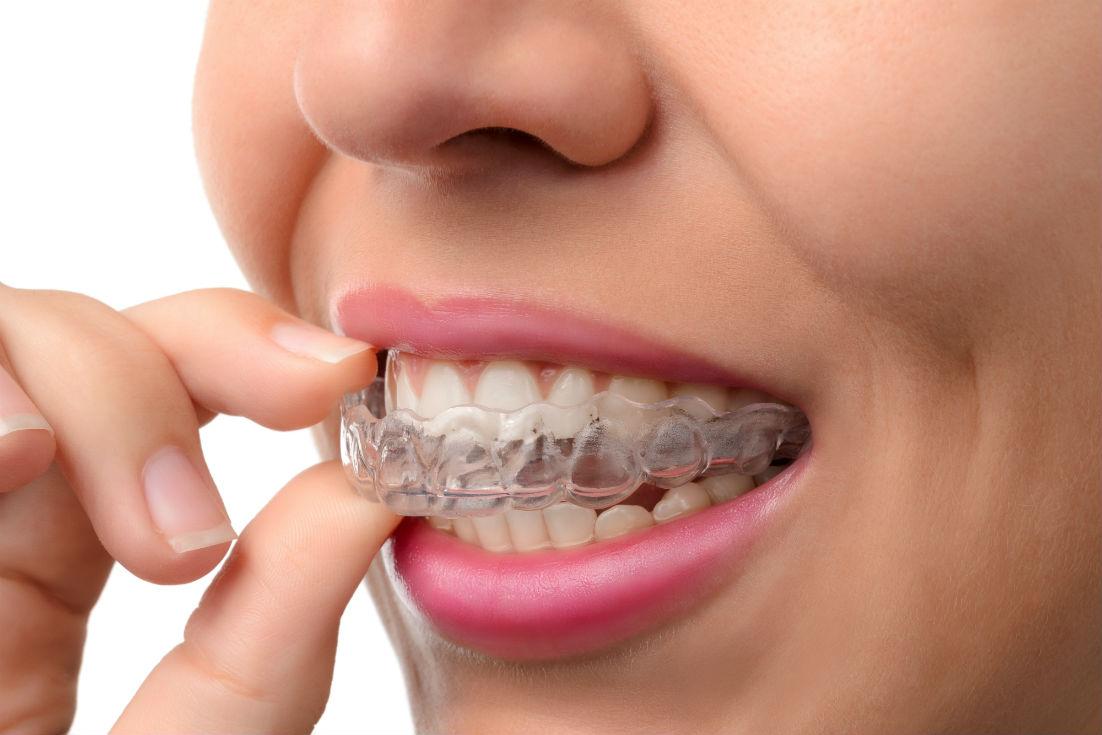 North Hollywood dental patients are enjoying straighter teeth and a healthier bite thanks to Invisalign® Providers at Canyon Family Dentistry.  Invisalign is an innovative alternative to traditional metal braces, using custom-crafted, form-fitting dental trays. They offer a completely clear-colored and removable solution to a more beautiful smile and a more confident you. At our dental practice we are proud to have Dr. Hersel Hanasab, who has been recognized as the premier Invisalign provider in North Hollywood and continues to correct smiles for patients who choose this alternative clear aligner procedure.
The Invisalign system is a combination of proprietary virtual modeling software, rapid manufacturing processes and mass customization, and virtually clear, removable appliances or "aligners" that are used to straighten teeth.
The Invisalign system is prescribed to patients through Invisalign-trained orthodontists or general practitioner dentists (GP dentists). Align provides clinical education programs and the tools needed for orthodontists or GP dentists to offer Invisalign treatment options in their practices. Although treatment time varies by patient, on average a patient requires one full year of treatment—equivalent to 24 sets of Invisalign clear aligners.
Used to treat a wide range of clinical situations, Invisalign treatment options address simple to complex cases and post-treatment retention. With enhanced features such as Bite Ramps, Precision Cuts, Power Ridge® and SmartForce® attachments and aligner features, the Align product family includes:
Invisalign Full
Align 's foundation treatment option. Straightens teeth with a series of removable, virtually invisible aligners that provide a full spectrum of treatment options.
Invisalign Teen
All the features of Invisalign Full treatment, plus additional features that address the unique orthodontic needs of non-adult comprehensive patients such as wear indicators and six free replacement aligners.
Invisalign Assist
Designed with built-in features that provide doctors with additional clinical guidance and support throughout treatment, including case selection and treatment planning assistance, appointment guides, progress checking and staged shipment of aligners.
Invisalign Lite
Offering the versatility needed to treat mild to moderate cases, Invisalign Lite treatment uses up to 14 stages of aligners with no clinical restrictions and includes a refinement in the treatment price. Invisalign Lite is available in the U.S., Canada and other regions globally.
Invisalign Express 10
A lower priced solution for less complex orthodontic cases, Invisalign Express 10 treatment is appropriate for minor crowding, spacing, and as a pre-cursor to restorative or cosmetic treatments. Invisalign Express 10 uses up to 10 sets of aligners and is sold in the U.S. and Canada.
Invisalign Express 5, Invisalign i7
Cost-effective treatment options for very minor crowding, spacing and orthodontic relapse treatments. Invisalign Express 5 treatment uses five or fewer sets of aligners, and is sold in the U.S. and Canada. By contrast, Invisalign i7 treatment uses seven or fewer sets of aligners, and is sold outside the U.S., Canada, and Latin America.
Vivera Retainers
Clear thermoplastic retainers used for post-treatment retention. Available to both Invisalign and non-Invisalign patients as a series of four sets of retainers shipped over time. 30% stronger than other leading clear retainer materials.
Schedule A Consultation With Our North Hollywood Invisalign Provider
If you have any questions about our North Hollywood Invisalign or would like to schedule a consultation, please contact our office at (818) 765-4422.

Canyon Family Dentistry - North Hollywood
12926 Sherman Way
North Hollywood, CA 91605