Time to Consider Dental Implants?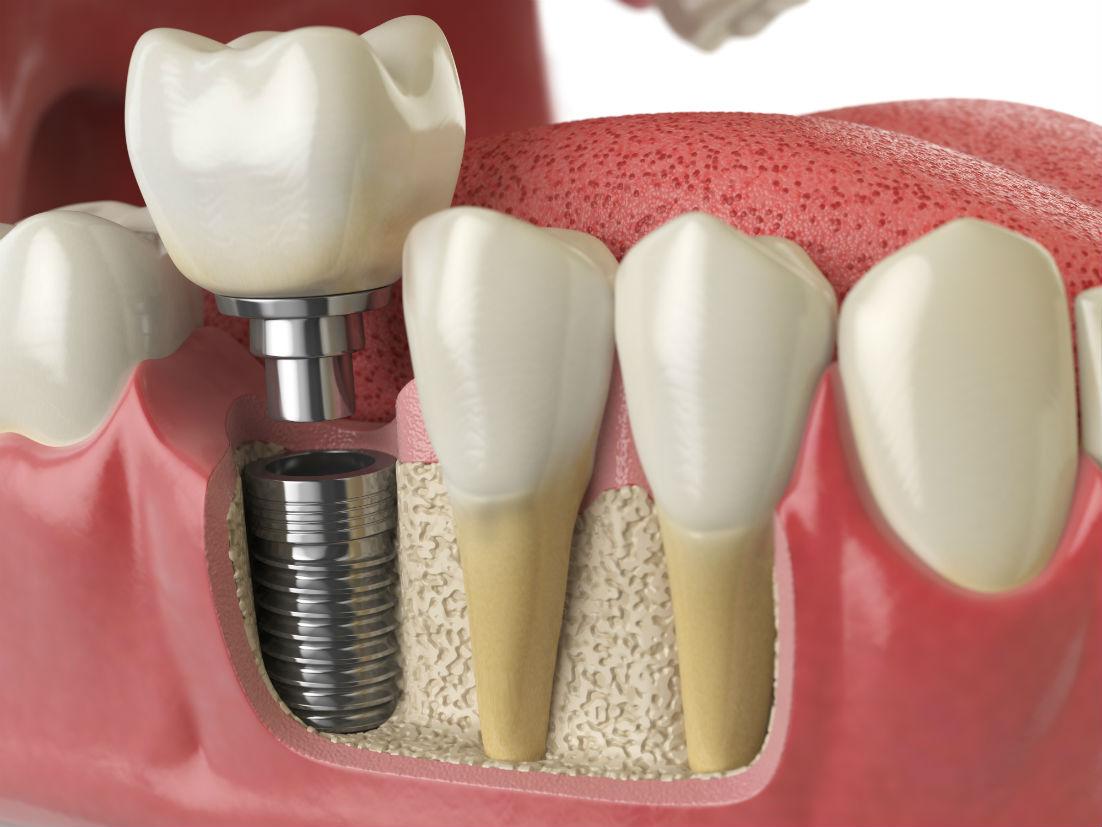 Do you feel insecure about your smile because of missing teeth? Are you constantly in pain due to crooked, cracked, or infected teeth? Perhaps you're even frustrated with cosmetic dental work completed in the past, failing to see your desired results.
Now is the time to consider dental implants! They can help improve the appearance of your smile and are an effective solution to a wide variety of cosmetic dental issues.
Curious to learn more about dental implants and how they work? Discover some of the top signs that dental implants may be a good fit for you. A smile solution is just around the corner.
What Are Dental Implants?
First, it's important to understand exactly what dental implants are and how they're different from other types of cosmetic dental treatments.

Dental implants are artificial teeth that help fill in the gaps within your smile. The so-called "roots" of the implants are placed directly into your jaw's bone tissue, where they naturally bond with the bone. The roots are somewhat similar in appearance to screws and will work to ensure that the implant has a solid, stable base.

After healing, an abutment crown is placed on top of the implant. Dental implant abutments provide additional support for the artificial teeth and work to secure your customized crowns in place. Your dentist will create a dental crown that looks natural and matches the shape, size, and shades of your natural teeth.

The process of placing dental implants usually involves several visits to the dentist, spread over anywhere from three to nine months.
Common Signs That You Might Need Dental Implants
1. You Have Missing Teeth

About 178 million Americans are missing at least one tooth. If you're among them, we understand that it can be a struggle to feel confident when you smile. You may hide your mouth behind your hands or have difficulty looking people in the eye. In some cases, the missing tooth may even cause you to "whistle" when you speak. Dental implants help by filling in the gaps caused by missing teeth.

2. It's Hard to Chew

You may also decide to have a dental implant abutment procedure because you are having difficulty chewing due to damaged teeth. In this scenario, your healthy teeth are forced to "pick up the slack" for your damaged teeth, causing them to wear down quickly. You may even experience extreme pain from exposed nerve-endings when you chew. By replacing your missing teeth, you take the pressure off of your other teeth. This also helps you avoid other issues, like a misaligned, crooked smile.

3. You're Sensitive to Temperatures

Many people experience some type of tooth sensitivity when eating or drinking. Individuals experiencing serious oral health issues and damaged teeth are more likely to deal with extreme pain and sensitivity to hot or cold temperatures. Even brushing your teeth can cause irritation and pain in the teeth and gums, as well as drinking water, eating ice cream, or sipping soup. Dental implants enable you to return to enjoying the foods you love without the discomfort.

4. Your Tooth is Broken or Cracked

Cracked, chipped, and broken teeth aren't just unattractive. Depending on how severe the damage is, these teeth can also be difficult to repair with standard cosmetic dental procedures. Even if you are fortunate to repair a chipped tooth, the chances are high that you'll have to deal with the issue again in the future.

In some cases, the best solution is to remove the broken tooth altogether. Then, your dental provider will place a dental implant. The implants are incredibly sturdy and durable, so you can thoroughly enjoy all types of food and activities.

5. You Have an Infected Tooth

One of the most important reasons to consider dental implants isn't cosmetic at all. Instead, it's about taking every step possible to protect your oral health, while also strengthening your overall health and well-being. Statistics show that untreated dental infections and disease can increase your risk for strokes, heart attacks, and other serious medical issues. It's simply not something you should ignore. As with cracked/chipped teeth, sometimes the extraction of a severely infected tooth is the best option. You'll then receive a dental implant, which will leave you both healthy and free from the pain of a dental infection.

6. Your Dentures Aren't Working

While dentures may have appeared to be an effective solution in the past, that's no longer the case. Dentures require constant maintenance and often slip, causing embarrassment and discomfort. Sometimes, dentures that don't fit properly can even irritate your gums.

Dental implants offer a permanent solution that won't move around and slip. This means you can avoid sores, pain, and potential infection.

Are You Ready for Dental Implants?
Whether you're tired of your dentures slipping down, or if you're in constant pain due to sensitive or damaged teeth, it is clear that dental implants are an effective solution for missing teeth.

You deserve the best possible care and attention -- and we want to make sure that's exactly what you receive. We offer a wide variety of dental treatments and solutions.

We encourage you to contact our North Hollywood dental practice with questions or to schedule an appointment and we can make sure you maintain a healthy, happy mouth!